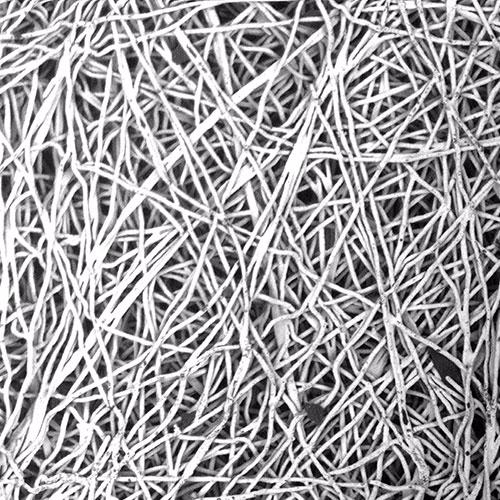 1. Product Introduction:
Metal Fibre Sintered Felt Material is made of metal fibre which diameter is from 2μm to 80μm. According to the filtration accuracy request, choose different diameter fibre to make the material by Nonwoven felt paving or vacuum sintering. The sintered felt with high porosity and non-woven structure can be made into pleating filter element, filter cartridge(filter bag), disc filter and so on.

2. Parameter and Characteristic:
Filter element specifications:
Pleated Filter element: Diameter: 60mm, 65mm; length: 250mm, 500mm, 750mm, 1000mm(Customized for special)
Element (Filter bag): Diameter: 118mm, 120mm; length: 1500mm, 2380mm(Customized for special)
disc element: Diameter: 177.8mm, 254mm, 304.8mm (Customized for special)

Filtration accuracy:
Liquid: 3μm~80μm; Gas: 0.5μm~20μm.

Manufacture standard:
GB/T 20100-2006 Stainless steel fiber sintering medium.

Inspection standard:
ISO4003 Determination of bubble test pore size.
ISO4022 Determination of fluid permeability.
ISO2738 Determination of density.
ISO3968 Evaluation of differential pressure versus flow.
ISO2941 Verification of collapse/burst pressure rating.
ISO2942 Verification of fabrication integrity and determination of the first bubble point.
ISO3724 Determination of resistance to flow fatigue using particulate contaminant.
ISO4572 Contamination control and filter test standards.
ISO16889Multi-pass method for evaluating filtration performance of a filter element.

Material and working temp:
316L(≤360℃) , Inconel(≤560℃) , FeCrAlloy(≤1000℃)

Material Characteristic:
High porosity, High dirty holding capacity, High permeability
High strength, Low pressure drop, Frequent back blow
High temperature resistance, High chemical corrosion resistance, Long life.
Surface layer of sintered felt filter bag adopts 2μm Fibre. Inner surface is with mesh coating(patent no. 201420235467X、2013106117940) . Such structure is favorable for surface filtration and long term online reverse blow. Filter bag seam is welded by plasma welding, It's stable and high strength.

3. Application:
Oil filtration of construction machinery, vessel, aviation, aerospace, nuclear power.
Hydraulic system filtration of construction machinery, vessel, aviation, aerospace
Filtration of the pollution air from waste incineration and Fluidized bed boileretc
Filtration of automobile exhaust, Safety air bag
Filtration of petroleum, Natural gas for sand control.
Filtration of nuclear reactor gas
DMTO Catalyzer duster
Recovery of polypropylene powder.
Chemical and Catalyzer regenerate
Bioscience and Pharmaceutical
Gas filtration of metal treatment
Filtration of high molecular polymer
Gas filtration at high temp.
Food and beverage
Ink jet printer
Anechoic material