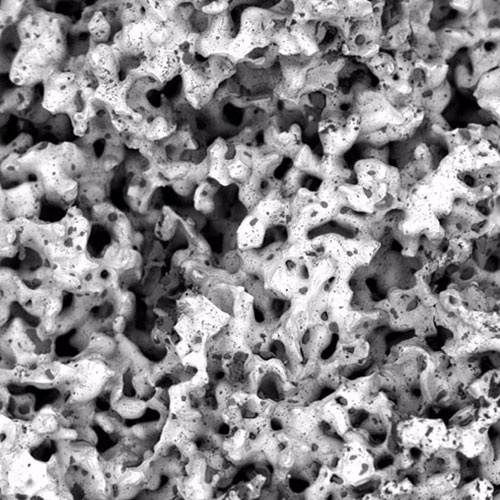 1. Product Introduction:
Sintered metal powder material is made of metal powder, by isostatic compaction or rolling forming, and sintered in high temperature vacuum environment. The required sinter power filter can be fabricated according to the selection of different metal powder size and process parameters, surface sintered asymmetric membrane technique, adjustable pore size and distribution.. Applicable shape covers cartridge, disc,etc.

2. Parameter and Characteristic.
Filter element specifications:
Diameter of element: 40mm, 50mm, 60mm, 70mm, 90mm; length: 500mm, 750mm(Customized for special)
Diameter of disc: 100mm, 200mm, 300mm, thickness:3mm, 5mm (Customized for special)

Filtration precision:
Liquid: 1μm~40μm; Gas: 0.1μm~5μm

Manufacture standard:
GB/T 6886-2008 Sinter stainless steel filtration elements.
GB/T 6887-2007 Sinter metal filtration parts.
GB/T 19076-2003 Sinter metal materials specification.
Inspection standard:
ISO4003 Determination of bubble test pore size.
ISO4022 Determination of fluid permeability.
ISO2738 Determination of density.
ISO3968 Evaluation of differential pressure versus flow.
ISO2941 Verification of collapse/burst pressure rating.
ISO2942 Verification of fabrication integrity and determination of the first bubble point.
ISO3724 Determination of resistance to flow fatigue using particulate contaminant.
ISO4572 Contamination control and filter test standards.
ISO16889 Multi-pass method for evaluating filtration performance of a filter element.

Material and working temp:
Bronze (≤300℃) , 316L(≤360℃) 310S(≤600℃), Inconel(≤650℃) Hastelloy(≤800℃)
Material Characteristic:
Structural stability, good separation effect
high strength, Online backwashing (Back blowing)
High temperature resistance, high load, high chemical corrosion resistance, long service life.

3.Application:
Filtration of liquid propene
Filtration of high molecular polymer
Gas phase catalytic gasoline desulfurization
Recovery of catalyst for gas phase activation furnace
Dust recovery in catalytic reforming unit
Gas ejector for methanol synthesis tower
Pulverized coal transportation and Gas filtration at high temp.
Damping, Anechoic material
Powdered fluidized bed
Gas distribution
Sewage purification