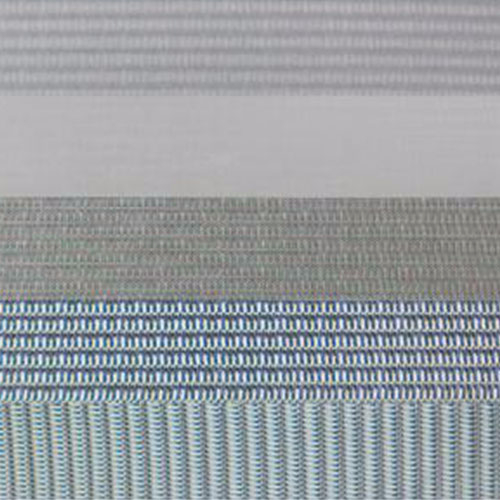 1. Product Introduction:
The multi-layer metal sintering mesh material is made by vacuum sintering technology to combine stainless steel mesh with different arrangement. Multilayers of the sintered weave interlace with each other, forming a uniform and stable filtration structure.

2. Parameter and Characteristic:
Filter element specifications:
Element: diameter: 25.4mm, 35mm, 40mm, 50mm, 65mm, 70mm, 90mm; length: 500mm, 1000mm, 1200mm(Customized for special)
disc: diameter: 177.8mm, 254mm, 304.8mm, 840mm(Customized for special)

Filtration accuracy:
Liquid: 5μm~800μm; Gas: 1μm~80μm;

Inspection standard:
GB/T 25863-2010 stainless steel sintered metal mesh materials and components
ISO4003 Determination of bubble test pore size.
ISO4022 Determination of fluid permeability.
ISO2738 Determination of density.
ISO3968 Evaluation of differential pressure versus flow.
ISO2941 Verification of collapse/burst pressure rating.
ISO2942 Verification of fabrication integrity and determination of the first bubble point.
ISO3724 Determination of resistance to flow fatigue using particulate contaminant.
ISO4572 Contamination control and filter test standards.
ISO16889Multi-pass method for evaluating filtration performance of a filter element.

Material and working temp:
304(≤400℃) , 316L(≤360℃) ,321(≤600℃)

Material Characteristic:
Backwash regeneration in Proprietary structure
(Patent no.2013207603462)
Uniformity, Directivity, High mobility
High Strength, Low pressure drop, High stability
High temperature resistance, High chemical corrosion resistance, Long life.

3.Application:
Filtration of petroleum, Natural gas for sand control.
Filtration of high molecular polymer
Nuclear sewage treatment
Liquid filtration and separation
Gas filtration and separation
Oil filtration and separation
Powder transport
Distributor
Fluidized bed
Dryer
Rectification
Fill up